"Let's go to Death Valley," he said. This was in response to my question about where we should go for my husband's forty-fourth birthday and our first vacation away from our two small children in several years. I laughed, "No, really where do you want to go?" "Death Valley!" he grinned looking over the top of his glasses and that's when I knew he was serious.
Death Valley National Park is a place of odd beauty. Compared to what I perceived as the lush landscape of the Southeast, most of the vistas in Death Valley could best be described as simply, brown. To an inexperienced eye, such as mine, the ridiculously vivid blue sky was met only by tones of sepia.
All the same, once Ken had convinced me to be there, I found it a place full of wonders I was eager to experience. We hiked and explored everywhere: salt flats, enormous sand dunes, a salt creek, abandoned mines, steep trails leading to surreal rock formations and even a ghost town.
After days of exploring the park mostly at sunrise and sunset a curious thing happened, my eyes adjusted. One evening Ken set up for a shot in an area of the park known as the Artist's Palette. Our trip was almost over. Faint hues of white, verdigris and deep red were visible on the range in front of us. As the sun approached the horizon behind us the colors of the arid earth began to reveal themselves. The mountainside was luminous with yellow, green, blue and even purple. The variety, there all along, was subdued and unappreciated until unveiled by the warm light of the setting sun.
In the richness of that moment, standing in a natural cathedral, I felt profound appreciation for the deeply colored blessings of my life: a wonderful husband who I was still deeply in love with after almost eighteen years, vibrant children, and a job I loved that allowed me to have balance in my life. Life was good, stable. I was intensely happy and raised a small prayer of gratitude.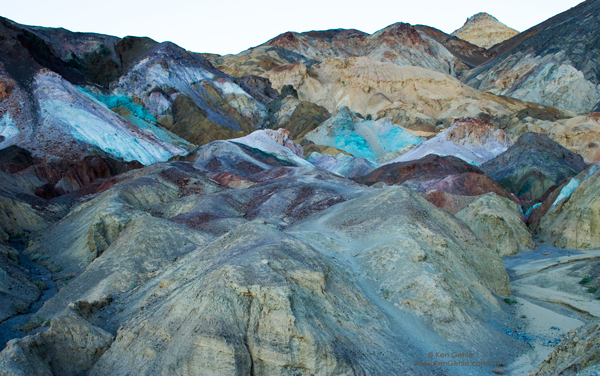 Death Valley began our love affair with National Parks. Though we had been to others closer to home and even St. John National Park in the U.S. Virgin Islands, there was something about the other-worldly nature of Death Valley that made us hungry for more. Our quest had begun. The Smokies, Zion, Bryce Canyon, Arches, Canyonlands, Capitol Reef, the Grand Canyon and more were added to the list and checked off, this time with kids in tow. Two years after that Death Valley adventure my husband was diagnosed with cancer. It couldn't stop us. And then he died. We won't let that stop us either. We carry on the quest.
Creating a Quest Experience
What Is a Quest?
I first came across the concept of undertaking a quest as a creative grief expression through my work with the Creative Grief Studio. The quest is a tool used to help us get in touch with the wisdom of our bodies in grief. Too often we stay stuck in our heads when processing our loss and may become disconnected from our bodies in an effort to let our brains figure it all out. It can't. We are quick to think about and talk through our grief but it can be powerful to let the words go and just experience the grief through our bodies.
A quest is a search, an expedition, or a goal to pursue. In the context of creative grief practice these are generally activities that are more physical and social in nature. Quests can be pursued in myriad ways but some of the most easily accessible are marches for a cause like the Relay for Life, Walk to End Alzheimer's and many more. In these events, participants are surrounded by others impacted in some way by the same disease forming a compassionate community. Through training for and participating in the walk, the bereaved are able to connect to their bodies. When raising funds is a component, they are able to feel that they are doing something to combat the source of their loss.
Quests can also be self-designed, however, based on your hobbies and interests. Creating one yourself may offer you a more robust experience though this is not quite as easily done as accessing a public event.
An Example: A Photography Quest
Photography is my go-to creative tool so my personal quests have involved travel and making images. My late husband, Ken Gehle, was a professional photographer specializing in landscapes so we would often take trips together that involved hiking in U.S. National Parks and photography. Since his death I have traveled to Yosemite NP, Big Bend NP, Grand Teton NP, Yellowstone, Puerto Rico, the Grand Canyon, Olympic NP and more.
Seeking this type of quest offers me a multi-faceted experience. Being in these cherished places affirms a part of life that was important to us that I don't want to lose. The physical act of hiking some tough trails reminds me that the journey is often hard but there is joy and grace to be found in the process. Like life, it's not always easy. These hikes are rarely undertaken alone so I connect with others along the path. I remember and honor my husband through the act of taking photos with his camera in these new places. As I look through the camera, I compose my shot to find the beauty present there. If one composition doesn't work I can reframe it, look for another angle and change the settings on the camera to bring life to it. I also extended my creativity by working with the images when I get back home to make something that I love but that I think he would be proud of too. This type of quest allows me to tap into my physical body, my creativity, and even my spiritualty in appreciating the natural world.
How to Design Your Quest
Consider your hobbies and interests. What activity is more physical in nature? Is there something you are curious about but have not yet tried?
What activity would be meaningful to you during the process and after completing the quest? How?
Is there a particular day or time of year when undertaking a quest makes the most sense, e.g., Mother's Day for mourning the loss of a child or mother.
What appeals to you more: a public event, a more intimate experience with a few people or a solitary activity?
Who will you invite along? Who will give you permission to be in your space of grief and remembering? Who can help you create or find a compassionate community?
What obstacles do you anticipate? How will you plan to overcome them?
Keep it simple, especially at first. (My first quest involved the physical act of ripping weeds out of a garden that had become overgrown during my husband's illness and replanting it.)
What is your budget for the quest? Do you need to plan ahead so you can save for it?
How will you prepare your body for the experience? If, for example, you are currently sedentary but want to run a half marathon as your quest it will be necessary to train. This can be part of the quest too.
After the quest, what did you learn? What metaphors for life and/or grief do you now see when you reflect on the experience?
Create and/or keep mementos of your quest, e.g., collage, photos, worn out tennis shoes, ticket stubs, etc.
Repeat as needed
Questions To Extend the Experience
After completing your quest, journal on the following questions:
What was your experience of the quest? How did you feel when you were in it? How do you feel about it now?
Make a list of the key take-aways or affirmations that you now have as a result of the experience.
What internal resourcefulness and resilience were you able to tap into to undertake this quest?
What did you learn from or about your body?
What will you take forward from what you learned? Are there any other actions you want to take now that you've had this experience?
"Quite soon after Layla died I went for a walk down a country lane near my house and I asked the forces of nature, God, to give me some sign that this had happened for a reason. In that state of heightened sensitivity, I began to see the beauty of what was around me: the afternoon light dancing on the edges of silver gum leaves; the million shades of green in the foliage; the exquisite delicacy of the currawong's call. And from a place so broken open, the magnificence of that afternoon entered me and filled me with itself until I was only crying at the extraordinary beauty of it all."

~ Vanessa Gorman, Losing Layla
Tool used with permission from The Creative Grief Studio LLC. Copyright, The Creative Grief Studio LLC
---
A big welcome to those of you participating in the Meaningful Making e-course. I hope you found the quest tool above helpful and are ready to start planning your own, whatever that looks like for you. As I mentioned in my post, I have used photography and hiking since that allows me to tap into my physical body, my creativity, and even my spirituality in appreciating the natural world in my grief process. The images below offer a sample of those travels and the creative process. These are images that I took in or around U.S. National Parks. I hope you find some inspiration for your own quest.
Grand Tetons National Park
Grand Tetons National Park
Grand Canyon National Park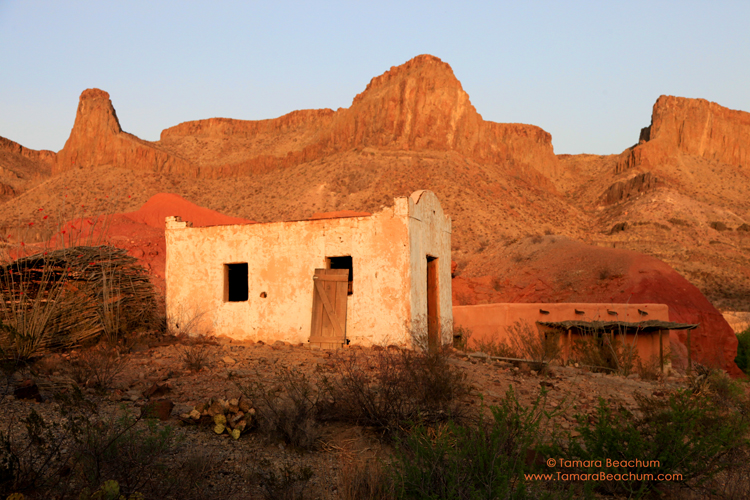 Big Bend National Park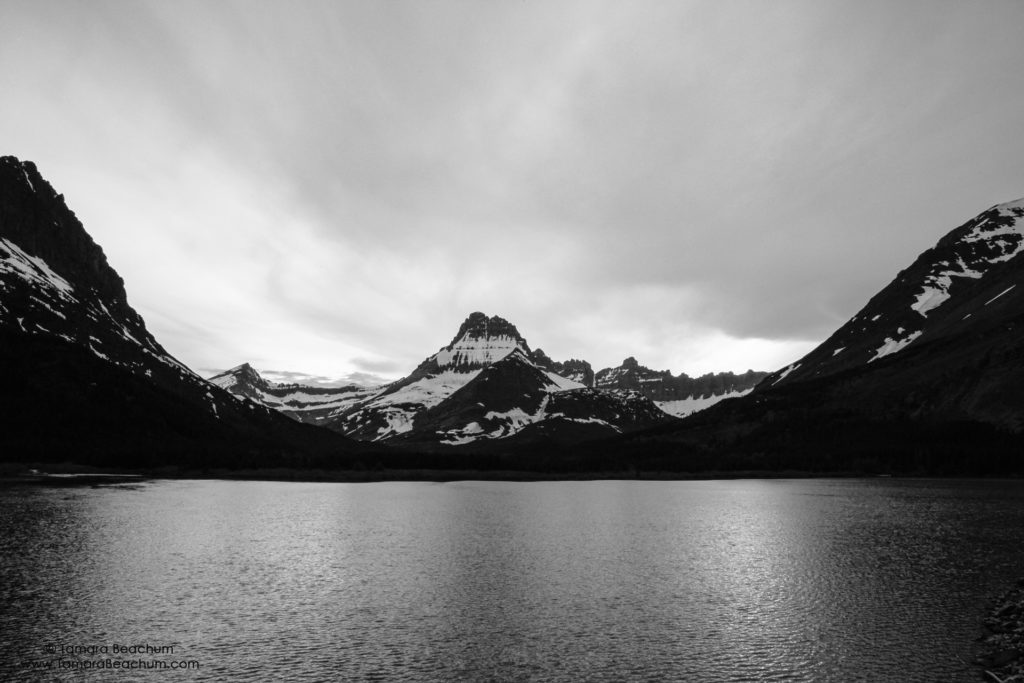 Glacier National Park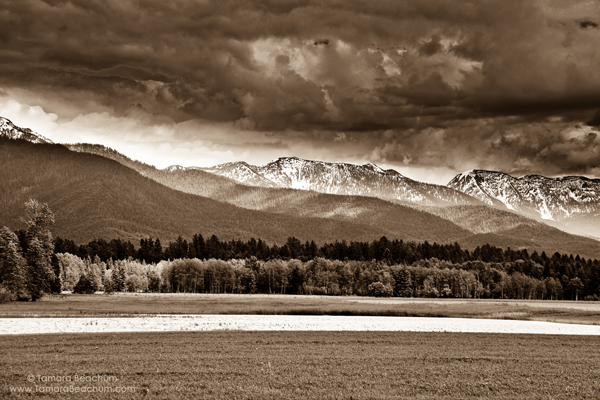 Glacier National Park