The Creative Grief Studio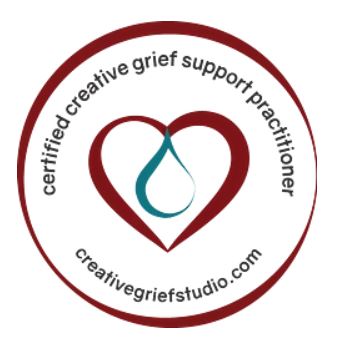 Twice a year, in the Spring and Fall, I have the honor of working with the Creative Grief Studio to teach hospice workers, therapists, pastors and a variety of other grief support practitioners in guiding others as they learn to live wholeheartedly after loss.
"The Creative Grief Studio offers specialized grief certification and training for counselors, coaches, support group facilitators and other helping professionals through our 4-month, online interactive program. If you wish to become certified as a creative grief specialist or are looking for fresh perspectives and new, highly creative ways to enhance your grief support practice, including how a social justice lens can enhance your practice and clients' experiences, the Creative Grief Studio Practitioners Program is for you!"
More information on the course can be found at creativegriefstudio.com or feel free to contact me directly if you have questions.