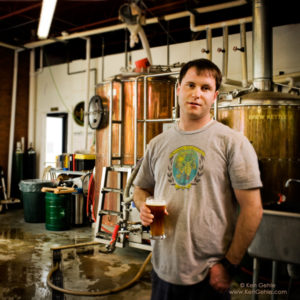 When: Sunday, October 29, 2017
Time: 5:30 PM to 7:30 PM
Where: Twain's Brewpub
Address:  211 East Trinity Place, Decatur, GA 30030
Cost: Your own food and drink. Parking is free on site.
Is making beer an act of creativity? My late husband thought so. He featured a beer maker from Twain's in a photo series he did on creativity after he finished his chemo and was getting back into his own passion. So let's meet at Twain's Brewpub and Billiards and maybe try a new beer. We can even raise a toast to Ken and all of our beloveds.
We don't need reservations but I will need a good count so I can have them pull tables together as needed. Please RSVP using the button on this page.
I'll meet you just inside the entrance. I'll be wearing a "Hope Matters" t-shirt.